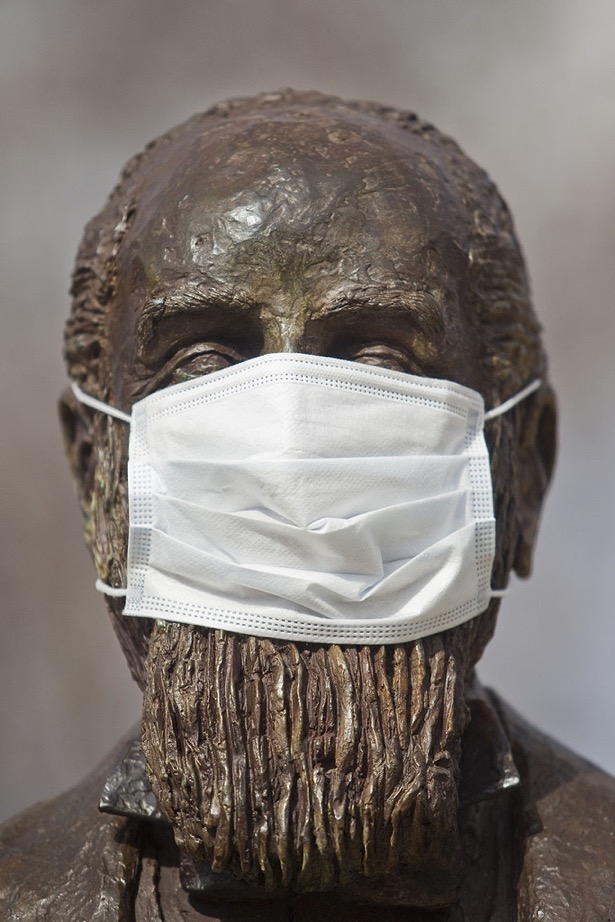 " [None of us should be] above extending an ounce of accommodation for a villain not wearing an identifying mask and not one of us can see."

B. C. (Before Covid-19), masks were for Mardi Gras, Halloween, burglars and Old West Train Robbers, and the occasional Lone Ranger. We intended them to obscure identity, though cowboys assigned to the hind end of trail drives might deign to slip a neckerchief up over their faces to fight trail dust. Okay, dentists wore them, and doctors when they were tucking into a case, but most of us never seriously thought about owning or wearing a mask. Now, that part of our world's turned inside out, and the responsible among us have grown to gladly don that mask when venturing out into public.

Those first few times, I felt self-conscious.
Slip over here for more ...