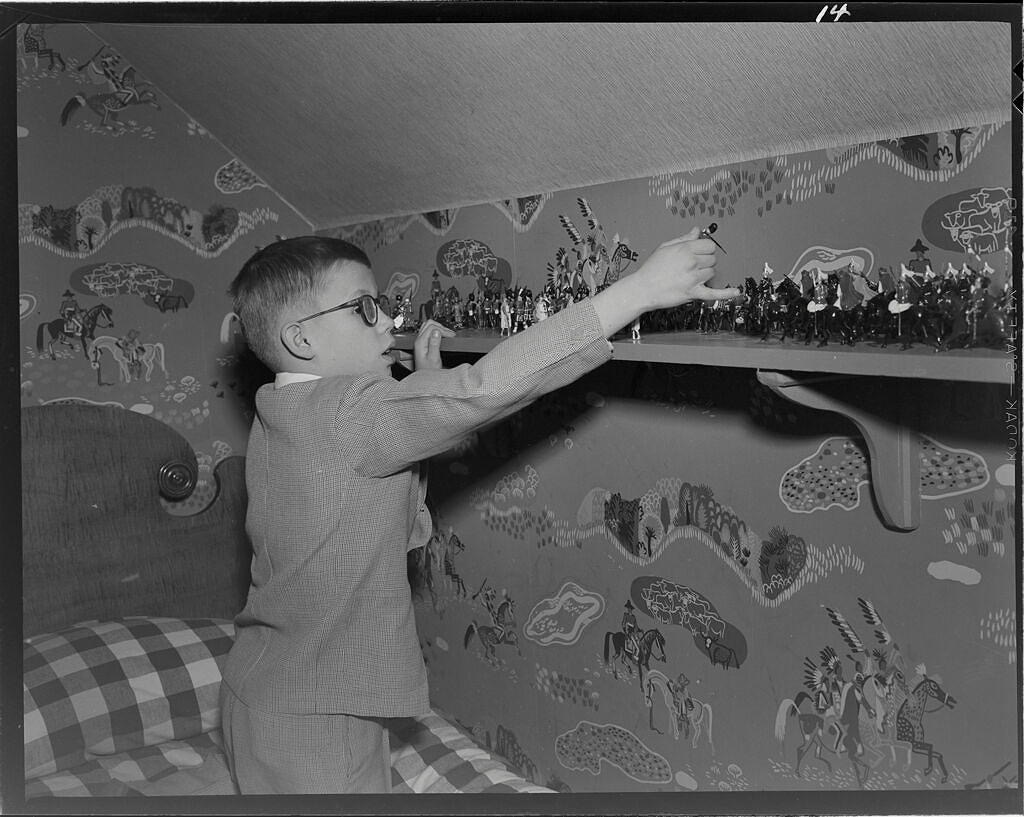 Lucian and Mary Brown:
Untitled [boy playing with action figures on shelf] (c. 1950)

" … groaning in the background."


The manuscript shelves in my office hold printed unfinished manuscripts. It serves as one of the stages in my never-ending seeming copyediting queue. Since I find copyediting disquieting, I almost never visit those shelves, so they also serve as an essentially infinite queue. I cannot imagine ever arriving at the end of that pile. It grows by one fresh member every quarter, and I'm several quarters behind. How many? I cannot tell for certain, for I only managed to start a list when I began writing this Publishing series. I've not yet finished it.

I seem to lack a specific sort of discipline, the ShelfDiscipline required to conquer my copyediting queue.
Slip over here for more ...