29 01, 09 16:19 Filed under:
Life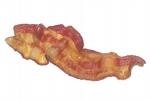 John Updike died this week.
I remember most warmly an Updike story the New Yorker published in the eighties. In it, he described a New England weekend trip. Several apparently successful couples sharing a large country house. In the morning, he captured the tenuous space between the professional and the deeply personal by describing how, in spite of every doctor's best advice (at least one of these vacationers was, I seem to remember, a doctor), the house was filled with the illicit smell of bacon. Slip over here for more ...