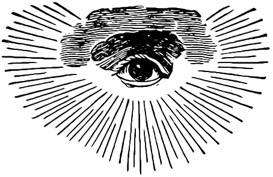 "Nobody can really achieve apathy
except when in pursuit of someone else's goals."

By far the most important element of every project turns out to not be the advertised objective of the project, but what I call The Project Within The Project. While the public pronouncements promote this or that feature or that or this other innovation, the real project, The Project Within The Project, looks on unimpressed. The PWTP wonders what's in it for him. He's searching for a premise to use this project assignment to assist him in his pursuit of some personally compelling goal or purpose. No matter how lofty the outside project's objective, it won't motivate much more than a half bucket of warm drool unless the people assigned manage to find their very own personal Project Within That Project.

Outside projects typically expend remarkably little energy encouraging individual contributors to find their personal PWTPs, though the outside project's success might most depend upon realizing this.
Slip over here for more ...