18 02, 14 04:35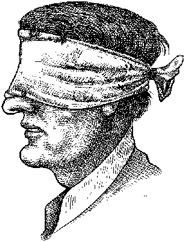 I rarely 'eat out.' I long ago grew weary of the blind man's bluff game the so-called hospitality industry plays. What other industry demands that its customers choose from deliberately misleading lists of possibilities featuring the vaguest possible descriptions of their products, expecting their customer to select satisfying results? Who could possibly know what passes for hash browns here? Or home fries? Or even mashed potatoes? No way to know without sleuthing around to other customers' plates, but even then, looks can be so deceiving.

Ask the poor (literally, slave-waged) server. Who knows what s/he might recommend? Just try and often fail to anticipate what the budding food artiste in the kitchen will produce from what the food accountant says he can spend. Even assuming the chef can cook (not a universally safe assumption), the result amounts to a crap shoot.
Slip over here for more ...