11 05, 15 12:45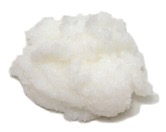 Around the middle of the week following creation, day ten or eleven, God created grease. He was by then bored with the whole idea of creating anything even remotely resembling his image, having already finished a freak book full of variations on that theme, so he went all radical on himself and produced something volatile and certain to goad even the pious into taking his name in vain.
Great big gobs of greasy, grimy gopher guts resulted. Schmaltz traces its heritage to that latter day variation, too. So does my kitchen. So does yours. Imagine a substance that repels water, the freaking liquid of life. Oh, it also attracts lint and odd bits of cat fur, and dirt, and the odd bug carcass. Clearly, grease ain't looking for an invite to my table, or should not be. He doesn't need to beg or plead for an invitation, though, because I voluntarily escort him into my kitchen, shake him up a martini, then let him have his way with me.
Slip over here for more ...