#PureSchmaltz #MorningMissive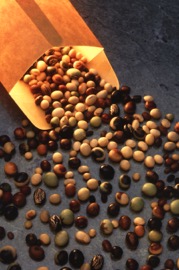 Before The Muse left town, she asked me to see if I could finally get the Colorado license plates. We'd arrived in Colorado in late May, and it being early October already, we were tucking in rather closely to the deadline requiring new license plates within thirty days after establishing residency. Gratefully, the law defining residency seemed ambiguous enough to drive a large truck through.


On the one hand, it meant having a job here, which The Muse had from day one. On the other hand, it meant having a permanent residence, which The Deluxe Executive Towne Home, our temporary digs while searching for a permanent place, clearly failed to satisfy. On yet another hand, even once we found a permanent place, a vehicle license could only be issued if I had a Colorado driver's license, which requires a whole other raft of evidence and proof, like utility bills addressed to me at the new permanent address, and utility bills usually arrive after living in a place for a while, like a month. By the time I received my Colorado license in the mail, we were already nearly six weeks in the new place.

The Muse had found the car title and proof of insurance, but the Colorado DMV site insisted that I'd also need a Vehicle Information Number Verification form, but it provided no information about where I might secure said form or who should do the verifying. The car also needed an emissions inspection, which the website suggested could be secured at either a state-run facility or from one of a select group of mechanics. I found what I thought was the location of the state facility for my new county and went in search of it. It was very well hidden.
Slip over here for more ...