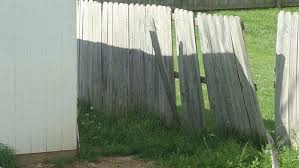 "We all live in glassier houses than we imagine …"

I suppose that Robert Frost waxed ironic when he proclaimed that good fences make good neighbors. In my experience, good fences distance neighbors, separating more than property. I've had good neighbors and not so good ones, great fences and crappy ones, even sometimes no fence at all. I built one from scratch nearly forty years ago that still stands as sturdily as when I first set it, pressure-treated posts encased in concrete and cedar pickets painstakingly set. Somebody built a house on what was then an empty field next door, an out-sized place now glowering down on my modest little fence which I only intended to contain the kids when they were small. The kids are long grown. It's somebody else's neighborhood now.

Our latest neighborhood doesn't allow fences, this to allow the free passage of elk and deer through yards that are more mountain meadow than finely-groomed turf, though some persist in presenting the grand illusion that only a closely-cropped green expanse can offer in an arid climate. They're welcome to their water bills.
Slip over here for more ...