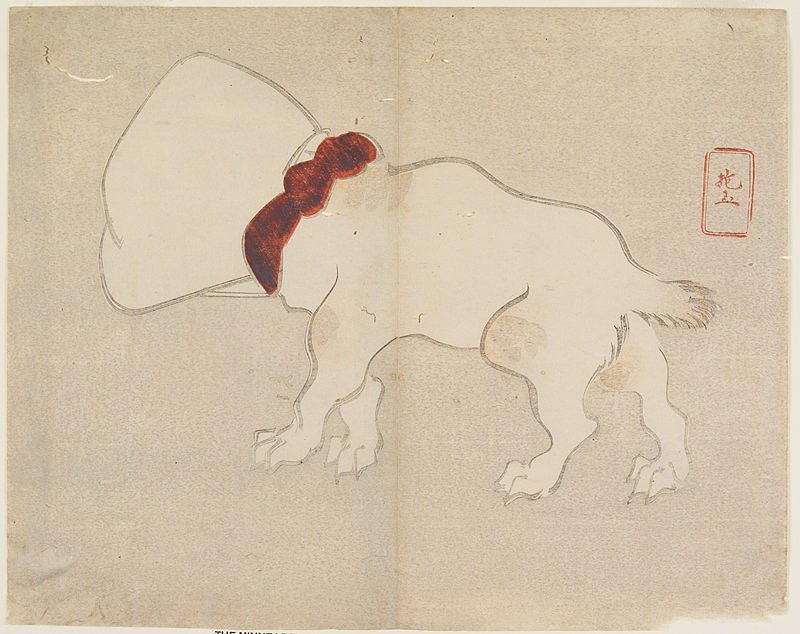 Yamada Hōgyoku: Dog with Bag Over its Head (1830s)

" … there could be worse fates than smothering on tradition."


Who knows where traditions get started? Who knows where they end? Some arise from innocent mistakes. Others seem more tenacious habit than anything resembling the presence of grace. A few seem genuinely sacred, in that neglecting to observe them seems more sin than oversight. Family traditions might hold no known origin, like the old apocryphal story about the preparation of the Easter ham, which had always included the traditional step of cutting one end off the ham. The youngest great-granddaughter asked her mother why she cut off the end of the ham and was told, "Because that's the way my mother prepared it." So the great-granddaughter asked her grandmother the same question and received the same answer. She finally asker her great-grandmother, who had apparently started the tradition way back during the Great Depression. "Because the only pan I owned was too small to hold the ham, Great-grandmother explained. Some traditions seem like metastasized necessities.

In my family, one tradition began as a small shortcoming.
Slip over here for more ...