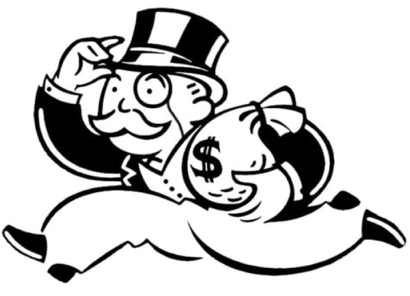 "One might feel tempted to refer to it as The Billionaire's Greed …"

I'm no billionaire myself, so I speak here as an observer of billionaire behavior rather than as an actual player. I often wonder what sort of moral or ethical compass guides billionaire behavior. I'm certain their's differs from mine and also from what any of the rest of us might recognize as normal or regular, but I'm not saying that they lack morals or ethics, just that their's differ from yours and mine. I feel the same revulsion you probably feel when watching some of their antics, for they always seem to be up to some surreptitious something, and while most of them seem to sneak around as if embarrassing themselves, they're often found out and exposed, so we generally know or strongly suspect what they're up to. Of course they deny even the obvious. I figure that response might be part of a creed, The Billionaire's Creed.

A creed informs an incumbent of both their intentions and their responsibilities, such as they are.
Slip over here for more ...