27 09, 17 11:51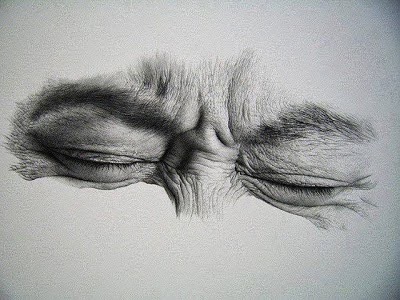 "Nobody becomes invisible
just because they close their eyes."


A pivotal point in my learning how to write came when I stumbled across an arcane little volume at The Library of Congress. In it, the author(s) proposed what I'll characterize as an 'is-less' style of exposition. Since we construct language from metaphors, which must necessarily be fuzzy representations, characterizing anything as being something else makes little sense. Of course the sky isn't blue, it just looks that way. The author(s) counseled a touch more care when characterizing.

This observation whacked me up the side of my head.
Slip over here for more ...