30 11, 23 18:08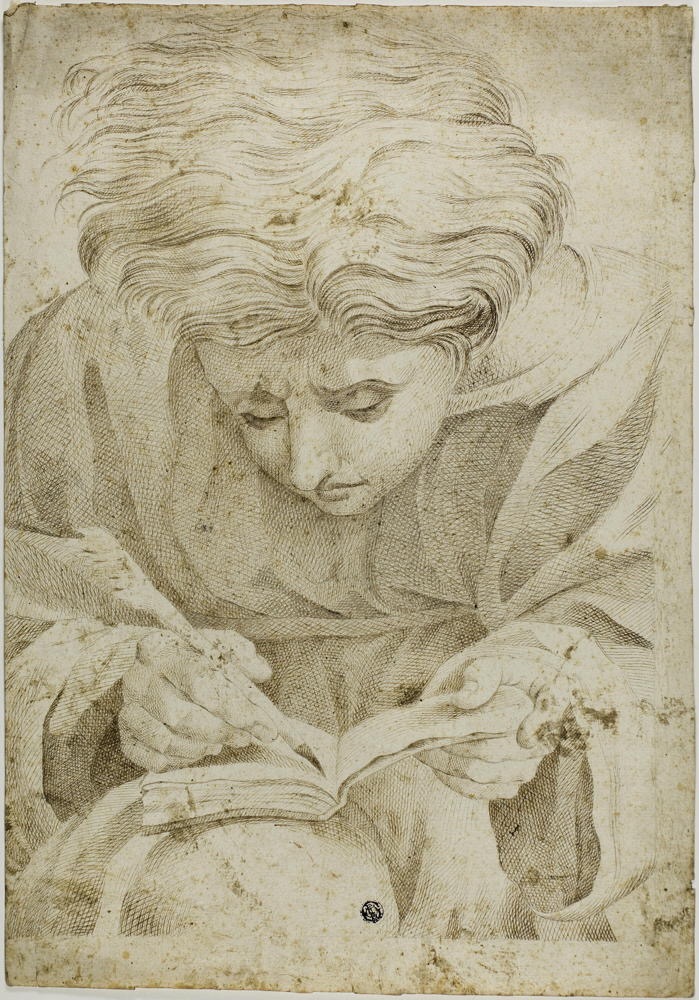 After Raffaello Sanzio, called Raphael:
Seated Youth Writing in Book (17th/18th century)


I Am Not As Advertised
The freshly shaven yard looks more like a golf green than anything I should be walking on. I remind myself just how powerful I always was when wielding a simple fine-toothed steel-tined rake, standing up the grass, wrenching out tangles and moss. The soil underneath seems more moist than it's been since last December, with tiny, shiny red ornamental crabapples hiding in the crevices. A flight of geese startles from the nearby creekbed, fleeing into the past participle of themselves in the process: A Fluck of Geese. The scents and colors suggest Galacia, some Old World land between empires. I am a peasant at heart here, and may I always remain one. I tried to take comportment lessons, to dress in the proper colors for each season, and to become invisible in the hope of fitting in. Proper society struggles to permit requisite variety, and so always works to undermine its stated intention. I write, and so I eventually tend to embarrass myself. I am not as advertised, thank heavens, and am in no need of reform.

Slip over here for more ...