21 12, 22 05:03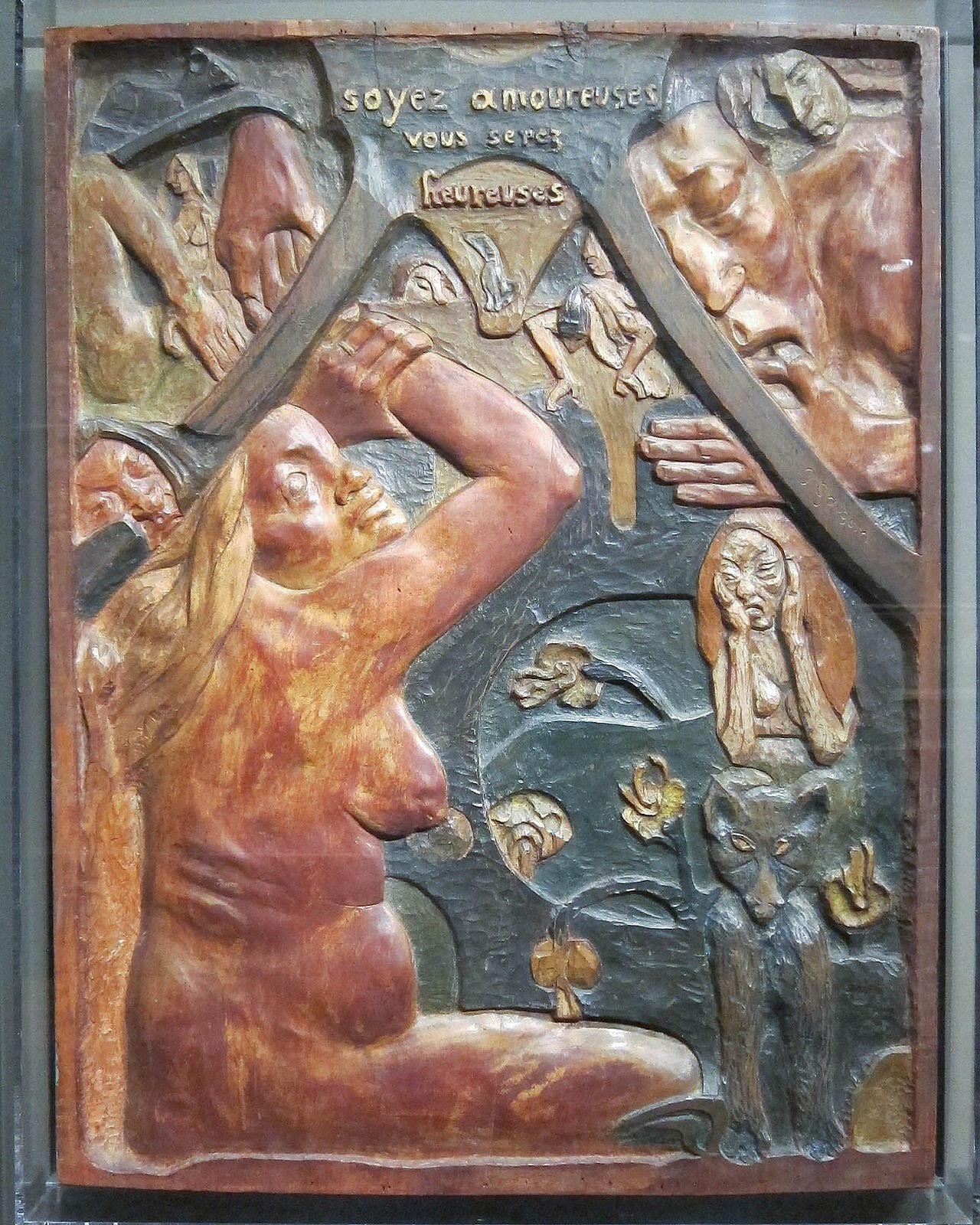 Paul Gauguin: Soyez amoureuses, vous serez heureuses
[Love, and You Will Be Happy], (1899)

"I will not be telling anyone what I didn't intend to tell them again."


By long tradition, the final installment of any story series should at least attempt to summarize, to digest whatever it might have attempted to impart in its prior pieces, to, in the crude vernacular of the professional trainer, "tell them what you told them." There almost always came a time, in my career as a teacher of professional people, when the organizer would start speaking of Training The Trainer. This point signified the impending end of my relationship with that organization and the doom of our inevitably short-lived initiative. Corporations seem to need to frequently change their imperatives, as if to keep fresh whatever impossible they pursue, and they might well be wise to insist upon such shifts, because when dealing with Impossibles, freshness might remain the most important consideration. While it might well be absolutely true that most corporate imperatives represent some sort of impossible intention, one cannot continue perpetually holding the unrequited. It must be "achieved" or abandoned, left without fanfare in favor of some fresh and more enlivening initiative, also inevitably another impossible, eventually facing the same fate.

The Train The Trainer speech gave notice that the client intended to transform their present impossible into standard curriculum, a process which dumbs down its content.
Slip over here for more ...