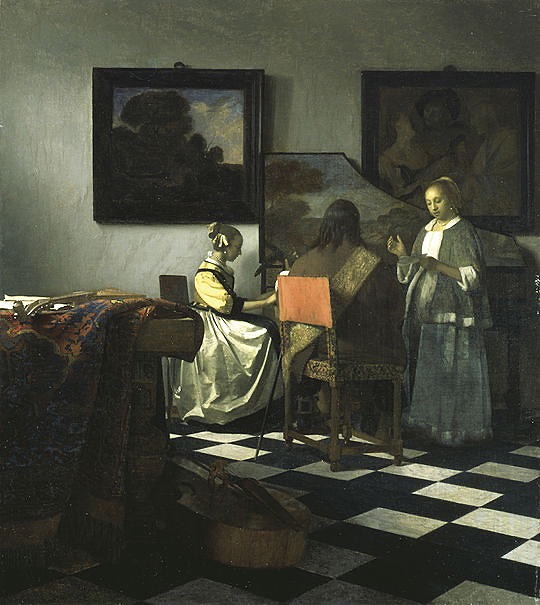 Johannes Vermeer: The Concert (circa 1664)

"Thanks for coming to my table."


The final essay in my Authoring Series should wrap up my investigation, and I suppose that this piece might manage to do precisely that, though it won't succeed in the way I'd imagined it might when I started this series three months ago. Then, I had the writer's equivalent of visions of sugar plums dancing around in my head, for I, as seems so often the case, began this enquiry under innocently false premises. I'd imagined that Authoring might result in some sort of a publishing contract and a physical book sitting coquettishly on some bookstore shelf somewhere. How nineteen forties, right? We're in the twenty-first century now and you might not remember the last time you set foot inside a bookstore, and online book shopping's different enough to not really qualify as book shopping at all. Further, the book market has been static since 2007 when 400,000 new titles were shoved into it. Today, four million new titles compete for the same shelf space, much of it virtual. My publisher, the one who published my best selling The Blind Men and The Elephant back in 2003, reports that the only books that stand much of a chance in today's cluttered market are ones tied to an existing marketing plan, a subscribed workshop offering or a frequent keynote speaker. That's not my manuscript. It's not my aspiration, either.

It might be that Authoring's no longer as I imagined it might be back when I started this enquiry.
Slip over here for more ...