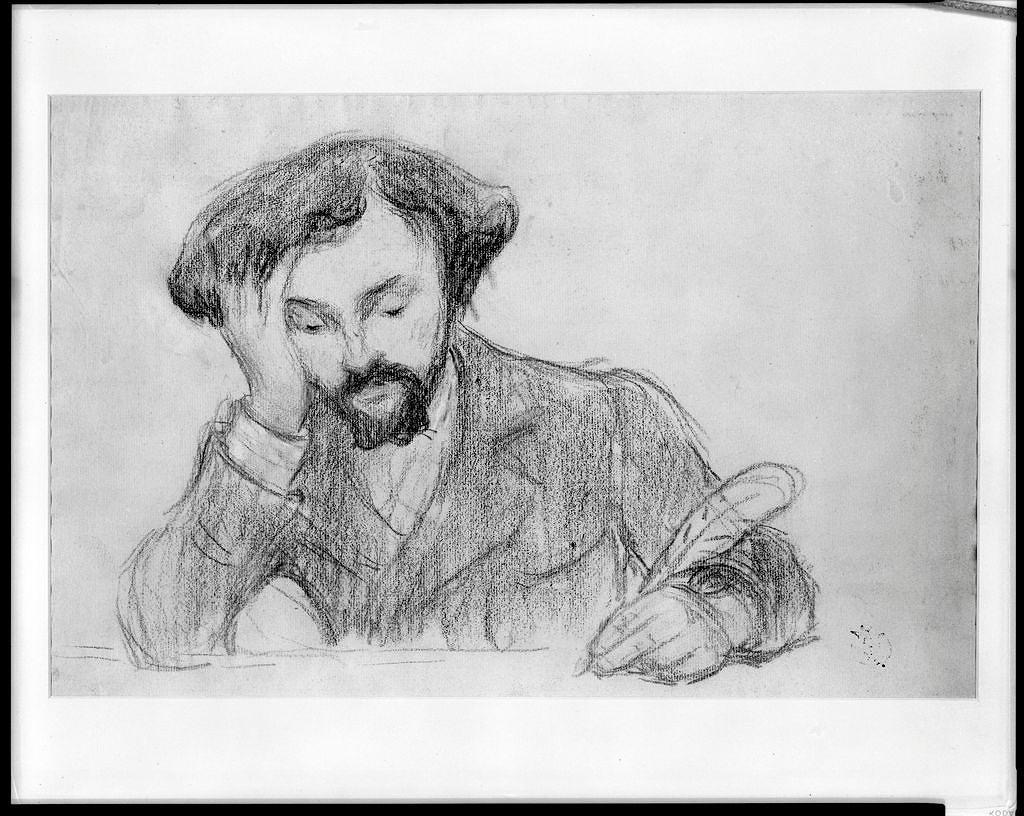 Claude Emile Schuffenecker: Portrait of a Man Writing (19th-20th century)

If Irises Carried Grudges, Our Winters Would Never End.
I feel as though I made little progress this week, what with all the diversions and distractions presently haunting me. I might be blessed with so many interesting sidelines, but the ancient Chinese curse about living in interesting times echoes in more than just the background; it accompanies the foreground, too. Our front yard iris garden might best represent this writing week. This time last week, dozens of blooms graced the otherwise barren flowerbed. Now, only desiccated fronds remain a week later, and memories of those brilliant colors and alluring scents. Iris season lasts at most ten days, yet they require tending through the entire year. In winter, careless joggers and dog walkers tromp right through their territory. Come Spring, the unpromising plants come to reassuring life again, forgiving our many trespasses, each of which we most probably unknowingly visited upon ourselves. If Irises carried grudges, our winters would never end.

Slip over here for more ...