27 01, 23 04:52 Filed under:
Success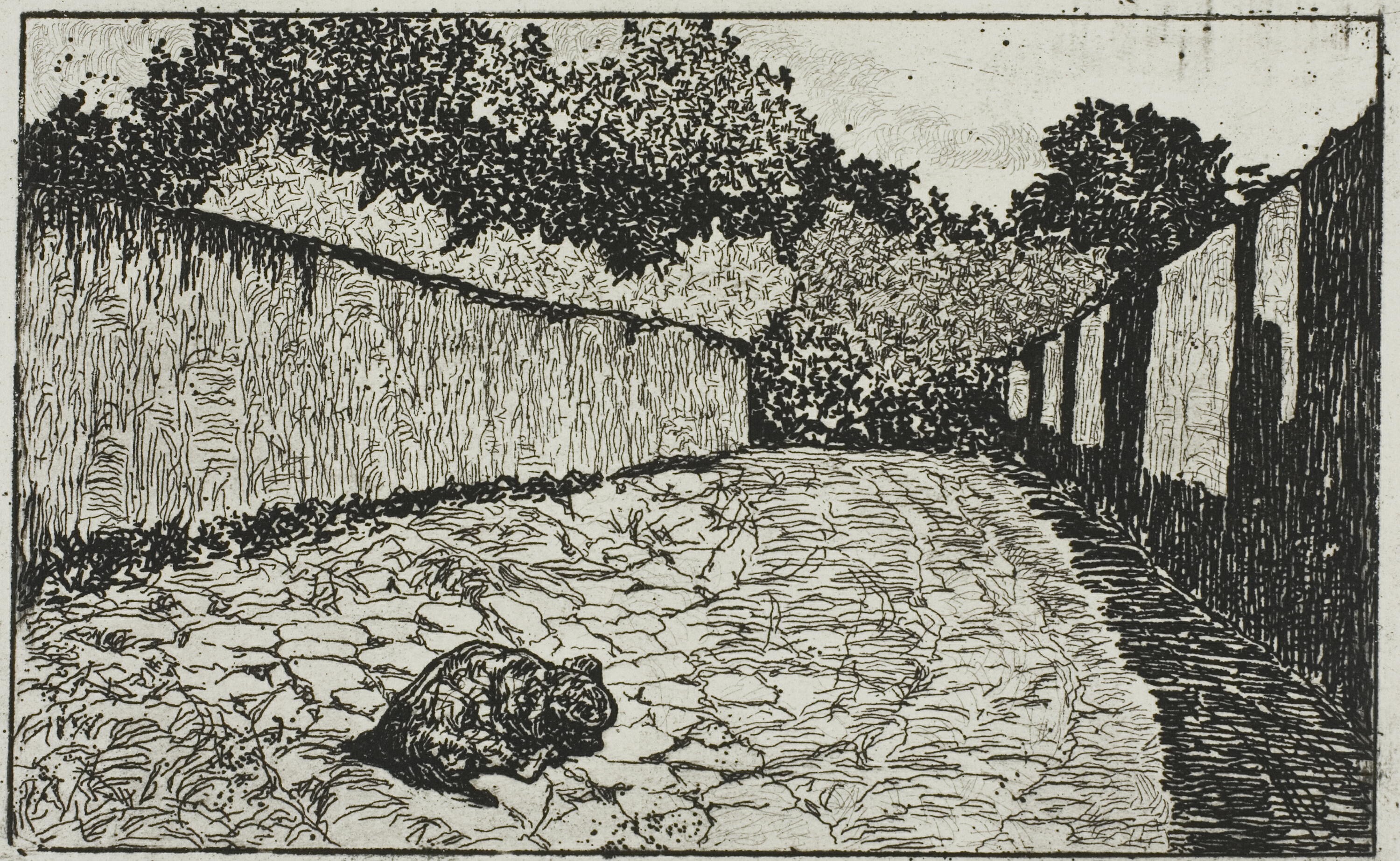 Giovanni Fattori:
Small Street on the Outskirts of Florence with Puppy (1870–75)

" … a perfect portrait of Success."


Some of this town's streets resemble abstract art, with tar rather than paint swirled in curious patterns on the road surfaces to seal cracks and blemishes. Other streets have become nothing but patches; asphalt opened to replace sewer lines over time and never properly resealed, delivering bumpy rides. A few streets still feature the odd exposed rails of long-ago streetcar tracks, a feature from a hundred years ago I sure wish would come back complete with rattling cars and a turnaround right beneath my window overlooking the center of the universe. These streets carry more than traffic, for they most prominently carry their history, smooth or bumpy, narrow or wide. I suspect that nobody and nothing ever successfully escapes their history, that it remains terribly present for everybody forever, the past much more than mere prologue but continuing as an inescapable part of the present, perhaps as its personality.

I could watch forever as stone masons work on cobblestone surfaces.
Slip over here for more ...