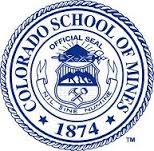 Not everyone understands that Golden, Colorado, besides being the iconic, long-term home of the Coors Brewery, also hosts the Colorado School Of Mimes. Founded in 1874 to train mining engineers, Colorado's economy has since shifted far away from resource extraction toward supplying the ever-burgeoning entertainment industry. Introverts originally considering engineering careers find little difficulty fitting into the School's more modern focus, as they arrive on campus so concave, faculty complain about having to wear miner's headlamps to even call role. Born to not be noticed, today's students find Mimes' atmosphere perfectly congruent with their natural preferences.


The curriculum can be challenging, even for those uncomfortable with public speaking. "Public miming can be even harder to master," claims one sophomore whose parents had previously encouraged him to join Toastmasters International. Mimes offers a minor degree in what they call Milk-Toastmasters, a course of study similar to public speaking but without the speaking part. "Holding an audience's attention when you're basically invisible seems like a definite impossibility," the sophomore continues, "but the supportive faculty, many with extensive busking experience, understand how to silently encourage even the more extroverted."

Slip over here for more ...