23 08, 23 05:32 Filed under:
Honing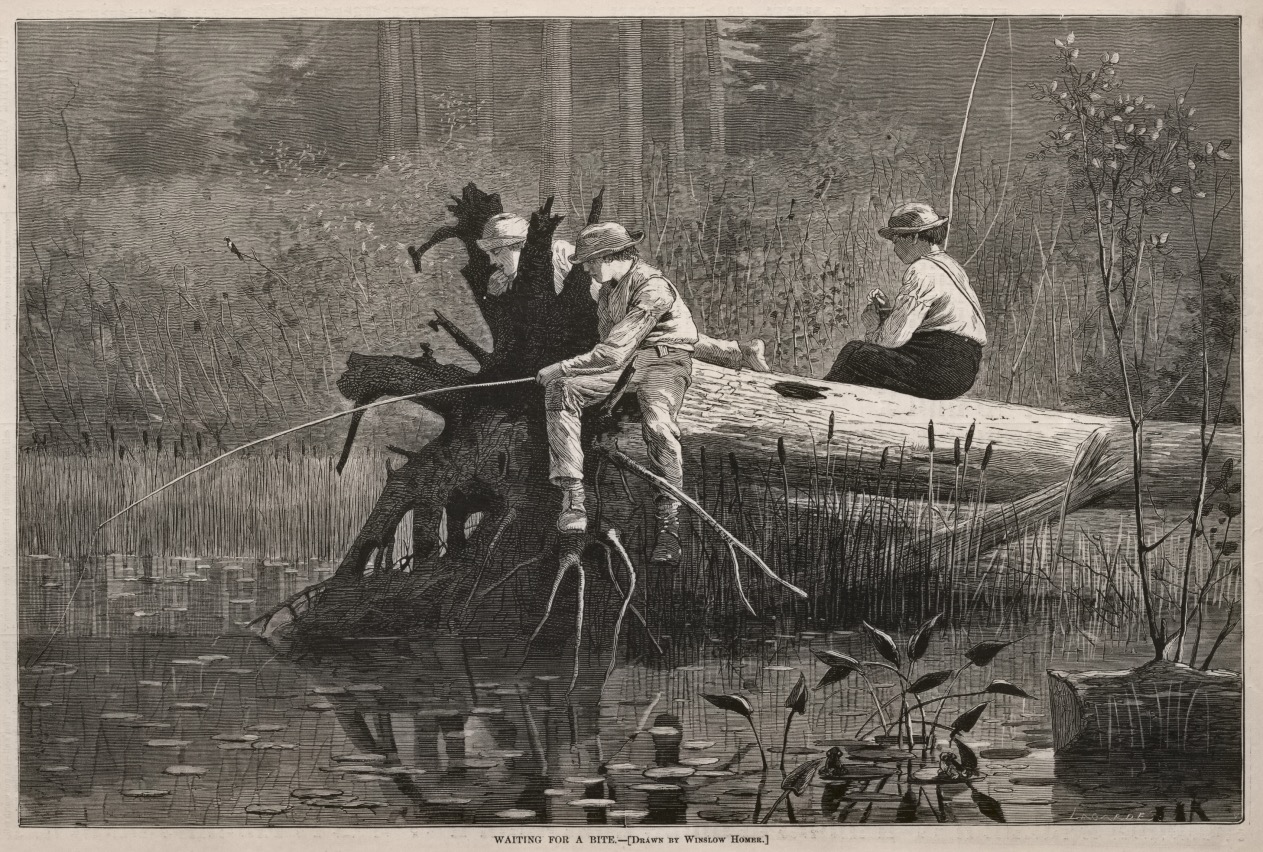 Winslow Homer: Waiting for a Bite (1874)

" … reduced to roughly the equivalent of the quality of your Waiting…"


(I submit this story in recognition of The Muse's birthday.)

No travel guidebook worth its salt would dedicate a chapter to the underappreciated art of Waiting… . This one will, though strictly speaking, this collection of Honing Stories doesn't quite qualify as a guidebook, or at least not as a conventional one. I've reported before that I have little use for guidebooks. Nobody can ever recreate another's travel or adventure, so one should properly read guidebooks only as biography or fiction—probably fiction—and work hard to avoid trying to replicate the author's experience with their own. It cannot be done, and attempting it will very likely ruin your vacation. All that said, I will try today to write a sincere appreciation of the magnificent and underappreciated art of Waiting…; for some significant portion of every adventure, every vacation, every damned day gets expended with Waiting…, and we seem ill-prepared for this effort.

The Muse and I checked the ferry schedule to learn that we would have needed to schedule our trip sometime in the past to secure a reservation on any crossing before nine-fifteen that evening.
Slip over here for more ...