24 02, 08 11:52 Filed under:
Work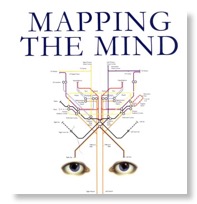 Thanks, again, to each of you who commented on my
Relational Work Manifesto
. Since posting that, I have been thinking about how one creates maps of these relationships. Of course, trapped in the mechanical mindset, I started looking for physical amendments to the tired, potentially trueish PERT or GANTT representations before recalling that this different order of 'relating' might well demand a different typology for the mapping, too.
The challenge might be not to create coherent tacit maps, but to accept that they are creatable. We can and do create these, though not always deliberately and mindfully. Years ago, in a book entitled The Politics of Projects, an explicit mapping was proposed, rather like data mapping. I thought then that the relationship, political side of projects was mutli-faceted, encompassing too many dimensions to display in two or three dimensional space. But our minds are not bound to these few dimensions. How to employ this facility?
In our Mastering Projects Workshop, we've employed several different techniques for side-stepping the usual urge to jump right into task definition and requirements discovery, under the belief that projects are usually better served by understanding their present context first, before they start describing their future or the path there in any detail.
Slip over here for more ...