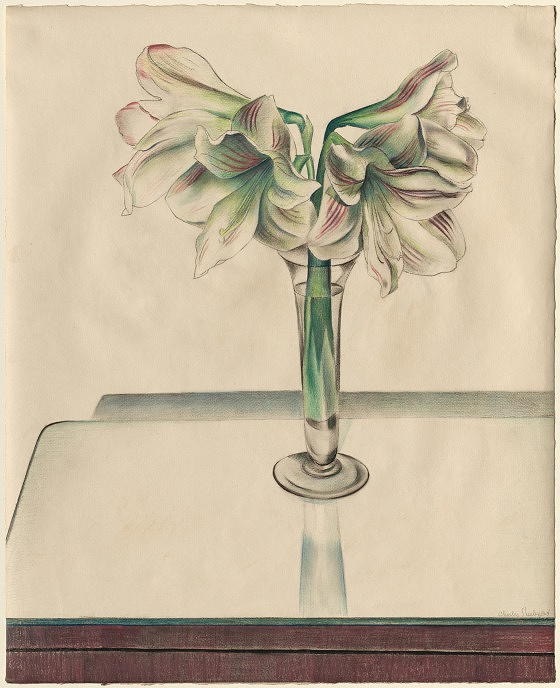 Charles Sheeler: Amaryllis (1924)

"I can see a transparent shadow of myself …"


Practicing seems like a primitive form of what this performer intends when he picks up his instrument. Initially, I struggle to just remember the progressions and to propel myself to the end of each piece, but later, after some considerable time spent immersing myself into these mysteries, my practice shifts. After, it becomes easier if not precisely easy, more expression than re-creation. I often catch myself improvising then, as if I no longer seek to resurrect or recreate, but to manifest a feeling for which the original words and music were always mere indexes, means to access a sense more than the purpose of practicing or an end unto themselves. This after space I enter amounts to Transcending, I guess. It certainly feels like a religious experience, if that description doesn't put too orthodox a spin on it. I leave refreshed and slightly light-headed, eyes clear and voice phlegm-less for a welcomed change. I feel high, as though I'm floating slightly above my former existence, witness to my experience more than mere actor.

I'm seeing that the purpose of this SetTheory experience was less about resurrecting my songbook than about rediscovering Transcending.
Slip over here for more ...