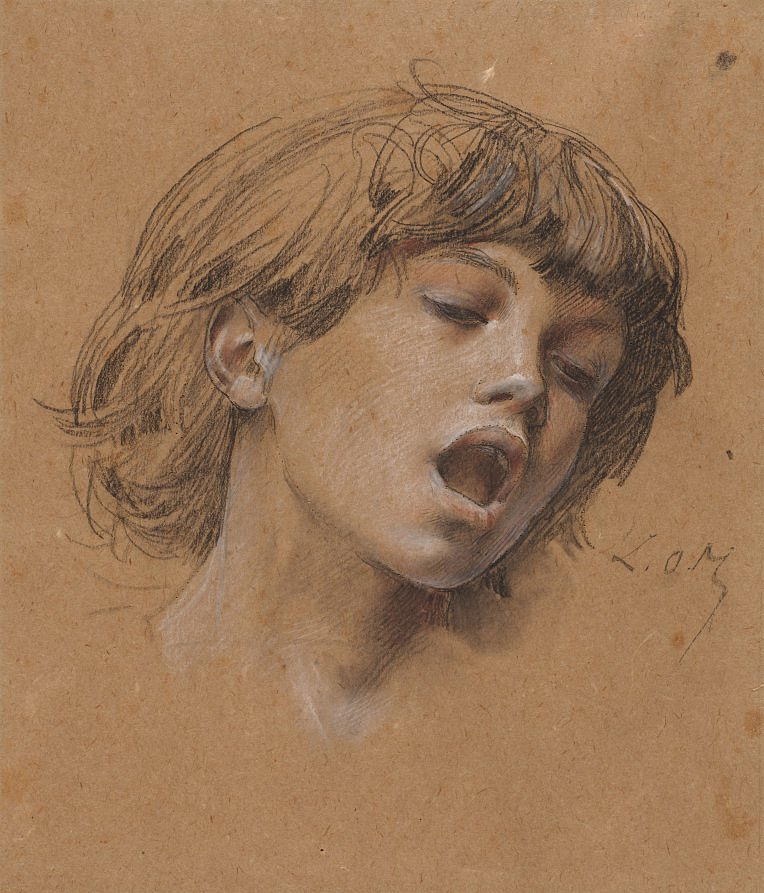 Luc-Olivier Merson:
Head of a Boy Singing [Study for Music] (c. 1898)

"I see much whispering to myself through the near future."


My songs might well be eternal, but only conceptually. Actual eternity requires more resources than might seem obvious. That ditty you heard on the radio probably cost thousands of dollars to produce. The simpler the song, the more its production likely cost, with studio time alone costing beaucoup bucks per hour, not to mention engineers, musicians, and backup singers. My songs, as I've explained before, are more like freeze-dried preserved. They need to be reconstituted each time. This requires not only the words, melody, and chords, but also a fresh performance of those, using my voice and accompanying myself on my guitar. Recovering these tunes touches every aspect of every song. I've struggled just to recover the words for some. The melodies and chords were never transcribed into musical notation, which I never mastered and couldn't read in realtime, anyway, so those need recovering from my ever-faulty memory. It was long my dream to record in a real studio, though I only ever managed that feat once. I recorded five songs in the hour I'd reserved, if you don't count the extra time the studio's owner gave without charging me, so I could finish what I'd intended, because he liked what I was doing. Even those need recovering if I ever intend to actually perform them.

So, when I say I'm recovering a set of songs, I mean that I'm actually recreating those performances, or, more accurately, creating them anew again.
Slip over here for more ...