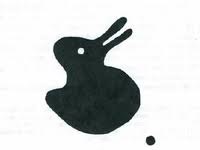 I can always reasonably expect that I'll encounter 'Is-ness' whenever I consult. Our language pretty much insists upon us representing our experiences as things, and explaining these experiences—our impressions, conclusions, and thoughts—with the simplest, least descriptive word: 'Is.' 'Is' might well qualify as the most insidiously powerful English word. This Brief Consultant listens closely when his clients speak, hyper-sensitive to the presence of this poison tell.

Poison tell? I call 'Is' the poison tell because it tends to materially misrepresent experience while fully satisfying the ear. I can say, "It 'is' cold outside," when I really mean, "It feels cold outside" or, "It looks cold outside." Outside 'isn't' cold. A dictionary might define cold as a class of temperature positioned somewhere South of cool and well North of 'my ass just fell off.' No dictionary defines cold as 'outside.' Yet language comfortably tolerates this indiscretion. Only two letters. One insidious word.
Slip over here for more ...