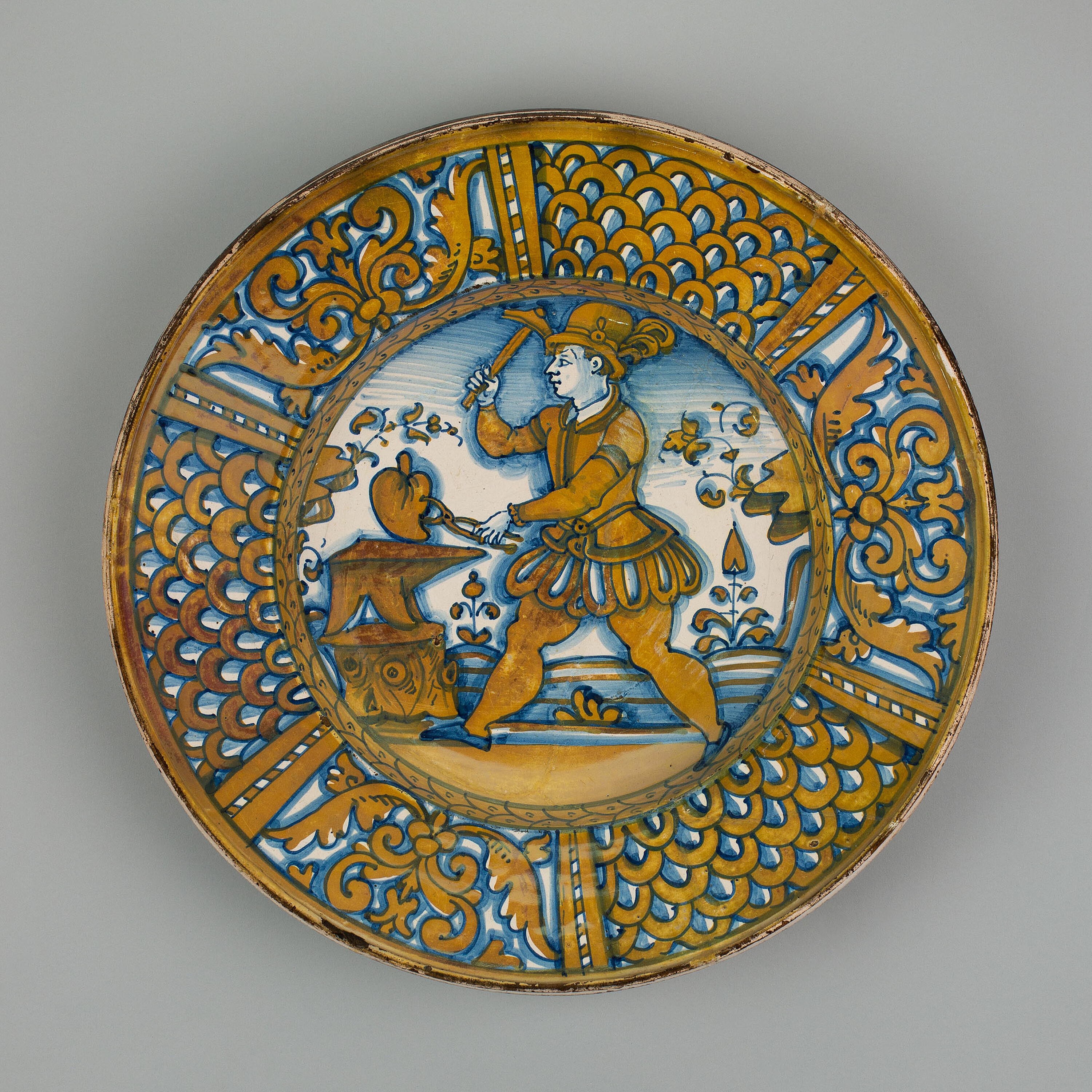 Societa anonima cooperativa per la fabbricazione delle maioliche (Deruta, Italy):
Display Plate with a Man Striking a Heart on an Anvil (c. 1550)

" … grasped without really understanding what we're choosing …"


This work creating a Set List seems a bit different than the standard purposeful effort. Like you, I was exhorted to Start With The End In Mind, even though whatever end I might initially envision would have to be wanting, given that it was by definition not informed by the effort to determine it. That end, whatever I believed it could or should be, would just have to be different than I first imagined or it could not have been worth pursuing. So, Set Listing (if I might call my current occupation that), doesn't qualify as a standard engineering effort, either. The specs aren't nearly specific enough yet, and might never lend themselves to mechanical drawings. I sense that I am not so much pursuing, but Delving into.

Like all projects, this one began with a bright idea, a big, alluring statement of purpose, utterly vacuous at inception.
Slip over here for more ...