08 03, 14 05:57 Filed under:
Life
"We are poisoned by our fairy tales."
Don Henley
The End Of The Innocence
I listen to the language around me. I listen deeply. I hear insistent preference for The Fairy Tale Form, a descriptive style that might well acknowledge difficulties but also demand resolution, too, almost as if living happily ever after must be the primary purpose of any stumble. We intend this, I suppose, to encourage us. We don't so much see as
optim-eyes
, subtly projecting hopes over the top of our fears. This passes as the primary coping strategy of the modern age.
Slip over here for more ...
Tags: Optimism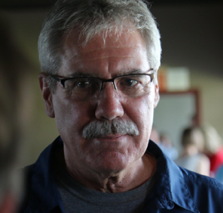 Good For A Goose
PureSchmaltz Archive Search