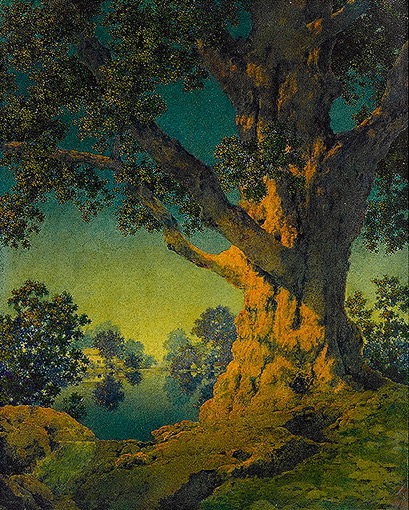 Maxfield Parrish: Study for Janion's Maple (Under Summer Skies) (circa 1956)
"Part of what we visited no longer existed but we could still see it and share it …"

By the second week of July, it's finally sinking in that it's summer again. Another Summer. AnOtherSummer this time. I was impressed into service as daycare for The GrandOther this week, a role I had been secretly hoping I'd be drafted into. I'm not the greatest grandfather ever devised, but I'm also not the worst. At first, I thought of myself as more of an uncle than a gramps, but that was fifteen years and more ago when TheGrandOtter spent summers with The Muse and I. The Otter's grown and gone now and only her little sister stands between her dad and step-mom becoming empty nesters themselves, like The Muse and I once were when we pressed for annual summer GrandOtter visits. Now it's TheGrandOther's turn to receive the treatment.

The treatment. I speak of it as if it is a thing when its' not.
Slip over here for more ...